Welcome to Keystone World Outreach (KWO)
We are a worldwide ministry seeking to reach the lost with the Gospel of Jesus Christ, enrich the Kingdom and encourage the saints.
KWO has been sharing the gospel of Jesus Christ, Ministering in Word and song, and distributing soul winning literature since 2004. We have also assisted in the construction of churches, Christian schools, colleges and an orphanage. This ministry outreach has encompassed over 15 countries and throughout the United States.
For current events please check our BLOG PAGE.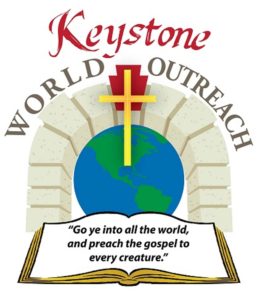 How Can You Help
Donations to Keystone World Outreach and Lydia's Grace of Money or supplies are greatly needed.
2019-01-22