Community Engagement
Donate
Make an Impact
Donate to Keystone World Outreach!
Your donation to Keystone World Outreach is a direct investment in spreading the life-transforming message of Jesus Christ and making a positive difference in the lives of people worldwide. With your support, we can continue our mission of reaching the lost, uplifting communities, and providing essential resources to those in need.
All donations go directly into the KWO ministry.  If you would like your donation to be specifically used for KWO's ministry "Lydia's Grace" please put "Lydia's Grace" in the memo portion during the donation process.
Click the button above to give via credit card,
Or mail a donation to:
Keystone World Outreach
P.O. Box 353
Rouzerville, Pa. 17250
Please Make Checks Payable to "Keystone World Outreach"
Make a Difference
Donate to Lydia's Grace!
Your donation to Lydia's Grace is an investment in restoring dignity, providing essential care, and spreading hope to women and children in need. With your support, we can continue our mission of empowering lives, sharing the Gospel, and nurturing the spirits of those facing challenging circumstances.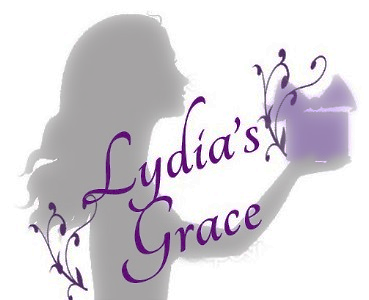 Your contribution directly impacts our ability to provide feminine hygiene products, support materials, and a message of love and faith to women in shelters, safe houses, and restoration centers. Your generosity matters – together, we can create a world where every woman's dignity is upheld and every heart is touched by compassion.
Let's Connect
Reach Out to Us!
We're thrilled to hear from you at Keystone World Outreach. Whether you have questions, ideas, or a shared passion for our mission, we're here and eager to engage. Your thoughts and input are valuable to us as we continue our journey of spreading the Gospel, providing compassion, and making a positive impact. Reach out to us to learn more about our initiatives, volunteer opportunities, or ways to support our global outreach efforts.
Join Our Cause
Become a Volunteer!
Are you passionate about making a positive impact and being a source of hope in the lives of others? Keystone World Outreach welcomes you to join our dedicated team of volunteers. By becoming a volunteer, you have the opportunity to directly contribute to our mission of spreading the Gospel, providing compassion, and empowering communities around the world. Whether you're interested in lending a helping hand in local outreach events, assisting in administrative tasks, or using your unique skills to make a difference, there's a place for you here. Join us in this fulfilling journey of faith, service, and transformation – together, we can create a brighter and more compassionate world.