BEAUTY ABOVE!
So here I am. At 1:30 this morning we flew into Fairbanks, Alaska. On no more than 2 hours of sleep in the last 24 hours, I had a realization. God allowed me to witness the sun above the most beautiful clouds I've ever seen, and we were very literally on top of the world. If nothing else, it was a moment that I really got to witness the true beauty and power of God. He never had to make above the clouds beautiful. But He did. And not only did He, but He allowed me an opportunity to see it.
I am very excited to see what He has in store for me this week! I am so thankful for a supportive husband who knows and obeys God's calling. Even when it means sending me away.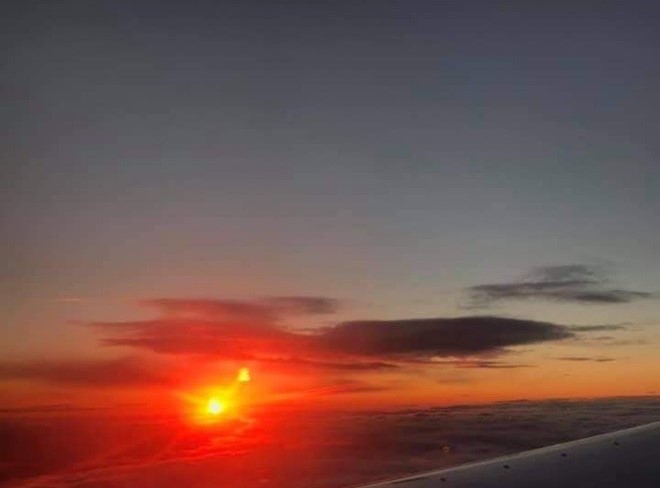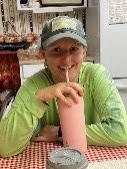 …A post excerpt from Brittony Black, our oldest daughter, and her testimony of how God provided for her to accompany us on a special ministry in North Pole, Alaska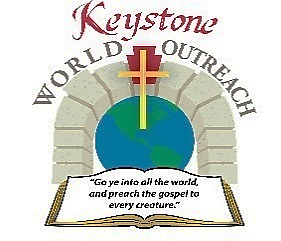 Thank you for your prayers, God worked in miraculous fashion as we served in North Pole, Alaska earlier this month.
KJNP (King Jesus North Pole) is a 50,000 watt radio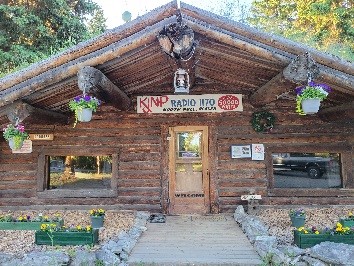 station that broadcasts Christian programming about 6,000 miles around the northern part of the globe, especially covering The Arctic, Northern Canada and Russia (where this has often been forbidden).  This broadcasting transmits to over 20 countries and even reaches as far as Japan, New Zealand, Europe, Iceland and Greenland!
KJNP is situated on 56 acres of donated property and operates with entirely a volunteer staff, there is no payroll! Transmission is on AM frequency 1170 and FM 107.1 with 5 translators. In addition,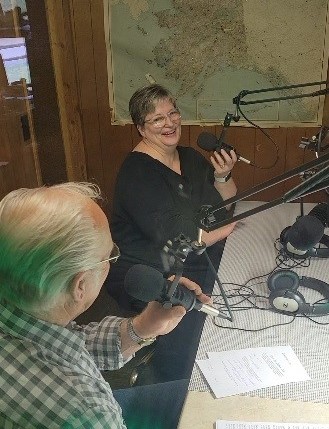 there is a TV broadcast, KJNP-TV, with a complete in-house studio.
We had the opportunity to share the love of Christ twice on "Over-the-Coffee-Cup" talk show, and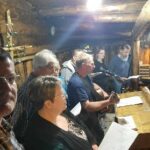 sing and pray on "The-Village-Voice". "Trapline Chatter" is also a broadcast that particularly reaches many homesteads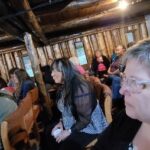 and workforce employees that are "off-the-grid" to give local news, family communication, and information from mainland society.
While not on the air we encouraged the staff, mowed the sod roofs, stripped tree bark to renovate the log structures, and installed 2 new septic systems to bring them up-to-code.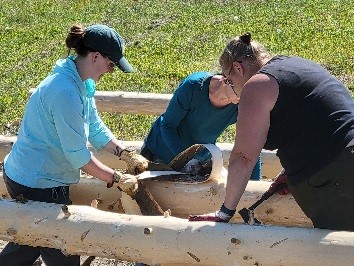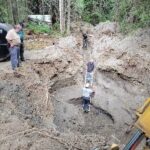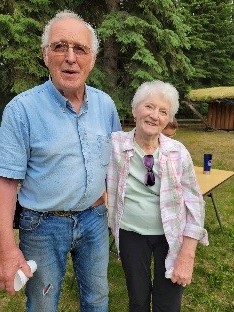 Dick Olsen gave us some discouraging news that collectively we need to pray about for God's provision regarding this invaluable ministry. The staff is aging and presently there are no successors or succession plan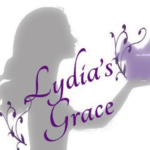 Thank you to all who contributed for the Lydia's Grace hygiene bags to distribute in several specific shelters and women's centers. We remain in short supply of toothbrushes & toothpaste, deodorant- men's & women's, and also gallon size Ziploc bags.
Lydia's Grace is an approved subsidiary of Keystone World Outreach that focuses on sharing the love of Jesus to women in need through the distribution of feminine care products.
Visit us at www.kwoutreach.org. Our Prayer Letters are now available on-line as well so please feel free to share them with anyone you think might be interested. "Like" us on Facebook too!
Thank you for your continued support through prayer, product, and financial contributions. Please note that donations can also be made online via PayPal from our website. Just click on the PayPal link. We know that we cannot do any of this without the help of God and His people.
Love and Blessings in Christ