"PEACE"
Peace I leave with you, my peace I give unto you: not as the world giveth, give I unto you. Let not your heart be troubled, neither let it be afraid. (Jn. 14:27)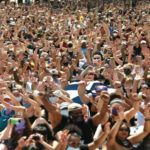 What! Evidently Jesus didn't see the news when He spoke these words: What peace? How can we not be troubled and afraid? Doesn't He see what's going on in our country as well as around the world? We have witnessed violence and protesting in other countries, however, certainly never thought to see it here in our own, especially right after such a worldwide viral pandemic. Of course He knows, this trouble is not new.
Remember our last letter; "in the last days perilous times shall come" and now… Destruction and misery are in their ways: And the way of peace have they not known: There is no fear of God before their eyes. (Rom. 3:16-18). Jesus also said, I came to send a sword, division, and there would be tribulation. (Mt. 10:34, Lk. 12:51, Jn. 16:33)
These events should certainly be a wake-up call! So now what? John 16:33 tells us… but be of good cheer; I have overcome the world. By the sacrificial death on a cross, burial, and resurrection, Jesus Christ has overcome the sin of this world. The empty tomb assures us that by believing in Him we too overcome even the last foe- "death".
For now though, we're instructed to pray, know, and use the sword of the Spirit which is the Word of God; especially during these times of unrest, violence, immorality, and when evil seems good and wrong is accepted as right. Pray for those who despitefully use us, pray that we not be led into temptation, and pray without ceasing. We are in this world but not 'of' it. Pray for the will of God in your life and be obedient to His call and for the salvation of one soul at a time. Take ye heed, watch and pray: for ye know not when the time is. (Mk. 13:33)
With the residual effects of COVID-19 precautions, the Canadian border and the churches we had scheduled to visit remained closed. Our lodging arrangements were not permitted guests so our planned ministry trip to central Ontario has been postponed.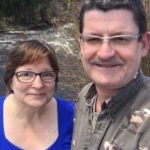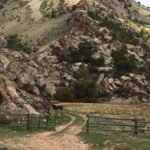 We used this time to model after something Jesus did often… retreat to the mountain. He did this frequently to pray, teach, find solitude, flee to safety, and even to be tempted by Satan, and transfigured before His closest disciples. While adhering strictly to CDC guidelines we were able to spend much time in prayer, studying the Word, and have several divine witnessing encounters.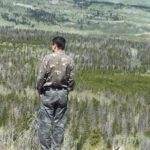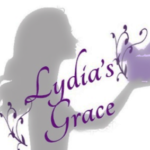 Lydia's Grace Update:
As mentioned in our last letter, we have developed a private and confidential page on Facebook for women only. This is by invitation, so ladies, look us up and ask to join the group. It includes encouraging devotions, videos, and group bible studies. As a daily interactive resource your participation is greatly encouraged.
With our travel and facility access restrictions, delivery of feminine hygiene products and hand delivered gospel literature has been greatly hindered. This gives us a well-supplied stockroom.  Thank you to all who have contributed products and supplies for this ministry. As travel and visitation restrictions loosen up we hope to be resuming in full force very soon.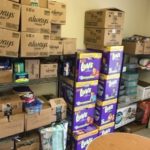 Lydia's Grace is an approved subsidiary of Keystone World Outreach that focuses on sharing the love of Jesus to women in need through the distribution of feminine care products.
Visit us at www.kwoutreach.org. Our Prayer Letters are now available on-line as well so please feel free to share them with anyone you think might be interested. "Like" us on Facebook too!
Thank you for your continued support through prayer, product, and financial contributions. Please note that donations can also be made online via PayPal from our website. Just click on the PayPal link. We know that we cannot do any of this without the help of God and His people.
In our Lord and Savior Jesus Christ,