The Inn
And she brought forth her firstborn son, and wrapped him in swaddling clothes, and laid him in a manger; because there was no room for them in the inn. (Lk. 2:7)

Often times we wonder why our Savior had to be born in a stable and laid in a feeding trough, why couldn't there be room made in the inn? You know, sometimes it takes the least desirable situations to produce the greatest results. Situations like working with the homeless, the addicts, the down and out, those least desirable of society.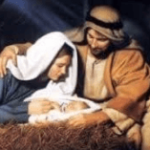 This was the shepherds' status at the time of Jesus' birth, the dirtiest, lowliest, and least desirable of society. Had Jesus been born in the inn they would not have been permitted inside to be the first to see the newborn Christ child and to be the first missionaries to go and proclaim the Savior's birth.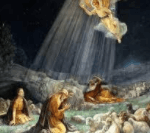 And when they had seen it, they made known abroad the saying which was told them concerning this child. (Lk. 2: 17)
The Lord can take the least desirable and most difficult situations and do the greatest works through them. As Mary, Joseph, and the shepherds were obedient; be obedient!
From us to you… Have a Merry Christmas and a very Happy New Year!
Therefore if any man be in Christ, he is a new creature: old things are passed away; behold, all things are become new. (II Cor. 5: 17)
Many thanks for your recent prayers as we continue to minister locally and have just returned from a very busy and productive ministry in central Ontario. We hit-the-ground running, having 3 church services the day after arriving, communion, singing, 4 bible studies, 3 men's breakfast meetings, and an additional church service. There was also lots of visitation, prayer, and witnessing. Please pray for all of the seeds sown and for the encouragement shared with the saints.
Lydia's Grace Update:
Many thanks to all who partnered with us both financially and materially to deliver a full van load of feminine hygiene and infant products and supplies to the Bancroft Pregnancy Care Center.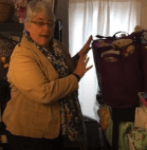 This is a privately funded ministry so we are free to share the Gospel of Christ along with the products. If you're on facebook look us up, brittnsherrymiller or Keystone World Outreach, there are video interviews with the Executive Director and the supply room and distribution coordinator posted.
Pray with us for a great harvest!
Lydia's Grace is an approved subsidiary of Keystone World Outreach that focuses on sharing the love of Jesus to women in need through the distribution of feminine care products.
Please pray also for God's direction and guidance as we prepare to travel north once again to share Christ. Lord willing we are planning to be in New Brunswick and Prince Edward Island next month. Above all, pray for the salvation of souls!
Thank you very much for your continued support through prayer, product, and financial contributions. Please note that donations can also be made online via PayPal from our website. Just click on the PayPal link. We know that we cannot do any of this without the help of God and His people.
Blessings in our Lord and Savior Jesus Christ.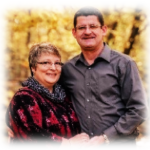 Bitt & Sherry Miller
Ph. 717-762-2050
e-mail: bns1986@comcast.net