"BE INDUSTRIOUS"
And whatsoever ye do, do it heartily, as unto the Lord, and not unto men; (Col 3:23)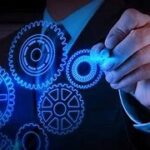 Today it has become so easy to be complacent and, quite frankly, lazy! Shopping on-line and having products delivered to our front door or having pick-up orders loaded in our cars for us. Working from home, not having to shower or get out of nightclothes, meetings via computer, drive-up windows, curbside ordered dinner, pizza delivered; and even church and ministry on-line. Netflix and the couch have become the way of life.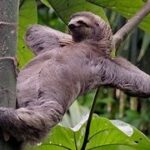 Judges 18:9 says in part… be not slothful to go, and to enter to possess the land. Hebrews 6:12 tells us… That ye be not slothful…
Scripture is clear, so what do we do when we're placed under such restriction and oppression; we must BE INDUSTRIOUS!!!
Not forsaking the assembling of ourselves together, as the manner of some is; but exhorting one another: and so much the more, as ye see the day approaching. (Heb. 10:25)

Yes, things are different but we're NOT shut down. Use CDC guidelines but give the cashier at the store kind words, she/he needs it. Give Christ-like words to the delivery guy, drive-thru clerk or curbside server. Be extra encouraging in that zoom meeting. Give a shut-in a call, they're especially lonely right now. And, as Hebrews instructs, get to church, IT'S NOT CLOSED! You may be hearing the message but the assembling and exhorting one another is absent.
Be Industrious to show the Agape love of Christ! Pray, and study your bible, and the Lord will grant these divine opportunities in amazing ways.
We know the difficulties, however, we continue to strive to be industrious to share the love of Christ to others. Foreign travel remains closed but we continue to serve domestically.
We also helped to pick-up 182 health kits, 2 cases of bibles, and 3 bags of sweatshirts for delivery to the migrant workers arriving this fall. Please pray for this ministry as safety guidelines remain uncertain.
As well, there was a special need for operation Christmas Child so we contributed 214 pairs of boys & girls underwear. What a blessing for a ministry that we know will share the gospel of Jesus Christ.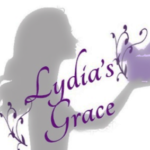 Lydia's Grace Update: Next month we are planning a trip to southeastern West Virginia and Kentucky. Our destination is the Hatfield-McCoy Trails but please pray as a new relationship is divinely developing with West Virginia Rescue Ministries. We will be delivering a load of supplies and gospel literature to this facility for those in need and homeless families. Watch for exciting new updates.
Even though our travel and facility access restrictions, delivery of feminine hygiene products, and hand delivered gospel literature has been greatly hindered we continue to be industrious to share Christ.
Thank you to all who continue to partner with us in this ministry.
Lydia's Grace is an approved subsidiary of Keystone World Outreach that focuses on sharing the love of Jesus to women in need through the distribution of feminine care products.
Visit us at www.kwoutreach.org. Our Prayer Letters are now available on-line as well so please feel free to share them with anyone you think might be interested. "Like" us on Facebook too!
Thank you for your continued support through prayer, product, and financial contributions. Please note that donations can also be made online via PayPal from our website. Just click on the PayPal link. We know that we cannot do any of this without the help of God and His people.
Love and Blessings in Christ,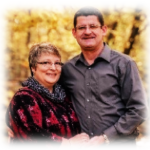 Bitt & Sherry Miller
Ph. 717-762-2050
e-mail: bns1986@comcast.net