THE GREAT SHAKING
In several occasions of scripture we find Jesus retreating to the mountains. His search for solitude, to be alone with God, rest and recuperation make this an inviting place. We too, decided to take an endeavor to The Green Mountains of Vermont, The White Mountains of New Hampshire, and Mt. Katahdin in Maine. We sought for the peace and solitude and the opportunity to just get away for a few days.
We planned this to be a Jeep trip to get us far into the mountains… the problem was that we didn't even make it there until our Jeep developed a violent shaking in the front end that would shake the whole vehicle. A condition affectionately termed "The Death Wobble".
Spiritually and physically (Heaven and earth) a Great Shaking is imminent, make sure you're ready!
For thus saith the Lord of hosts; yet once, it is a little while, and I will shake the heavens, and the earth, and the sea, and the dry land. (Hag. 2:6)
Everything that can be shaken will be shaken. God, not Satan, is about to do this shaking because He needs to clean up the church, His Bride, to stand without spot, without wrinkle, and without blemish before Him on judgement day. Too many Christians today are too busy or too lazy to get into the Word and stay in the Word; no time to spend in fasting and prayer. These Christians are going to be shaken; they're going to have "The Death Wobble"!
We finally got our Jeep fixed; three repair shops, nor two auto parts stores could fix it for us… We had to fix it ourselves in a motel parking lot!
Shaking Christian faith can be fixed too; no preacher, denomination, book, song, or TV show can fix it for you… To stand while everything around you is being shaken you must put and keep your faith in the infallible Word of God. You need to fix this for yourself!
Though our trips always seem to be an adventure, clearly there is a mission as well. Please pray for each of those witnessed to along the way, the words and tracts sown, and the pastors and congregations we met with along the way.
Without a doubt God's beauty and grandeur abounds!
Thank you for your regular prayers for us, Keystone World Outreach, and Lydia's Grace. We certainly covet each one of you, our partners in Christ.
Our current prayer need is in regard to another ministry trip to Northern Ontario. For God's anointing as we minister in churches in the region, pregnancy ministries, and church camps. Please pray too for new open doors throughout the province.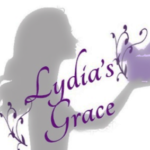 Lydia's Grace Update: We remain in dire need of feminine sanitary napkins and tampons. Please help us in this avenue to share the gospel of Christ to women in need in shelters, safe houses, recovery centers, church camps, pregnancy ministries, and wherever else the Lord opens doors of opportunity.
Please find enclosed a flyer for specific need requests. Feel free to make copies for distribution or let us know and we'll be happy to supply additional copies. Please share them with anyone you can, this is a terrific witnessing tool since every product package is hand delivered and accompanied by the Gospel message in writing!
Lydia's Grace is an approved subsidiary of Keystone World Outreach that focuses on sharing the love of Jesus to women in need through the distribution of feminine care products.
Visit us at @www.kwoutreach.org. Our Prayer Letters are now available on-line as well, so please feel free to share them with anyone you think might be interested.
Thank you very much for your continued support through prayer, product, and financial contributions. Please note that donations can now be made online via PayPal from our website. Just click on the PayPal link. We know that we cannot do any of this without the help of God and His people.
In Christ,