"COVID-19"
This know also, that in the last days perilous times shall come. For men shall be lovers of their own selves, covetous, boasters, proud, blasphemers, disobedient to parents, unthankful, unholy, Without natural affection, trucebreakers, false accusers, incontinent, fierce, despisers of those that are good, Traitors, heady, highminded, lovers of pleasures more than lovers of God; Having a form of godliness, but denying the power thereof: from such turn away. (II Tim. 3:1-6)
In this perilous time, let us examine ourselves… How much of this scripture portrays us today; or maybe we should ask an easier question, how much doesn't?
Apostasy is rampant, even within our church buildings, so guess what… God got us out of them! This is a very dynamic, volatile, and crucial period in history. Even the most aged people we can find to ask can't remember a time even similar to this. Life as we know it has been changed by an invisible enemy; COVID-19.
There is another invisible enemy as well, and God has pronounced us, His people, to be on the front lines of this war to accomplish His goal.
For such a time as this, God has allowed this highly contagious strain of Coronavirus to spread the earth when one of our key battleweapons is technology empowered by His Spirit!
Since God's removal of us from structural houses of worship, He has transitioned us into the electronic transmission field where many more souls are seeing and hearing the Word of God than when we were in a building.
We are astonished that we can participate in the broadcasting of the Word of God to thousands of people each week, literally around the world via electronic media. Friends, as many have prophesied, we believe that God is about to loose His Spirit among His people and send the next great revival… Are YOU ready?
Lydia's Grace Update: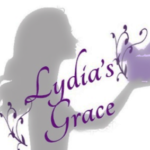 One of these ministries is occurring within Lydia's Grace. We have developed a private and confidential page on Facebook for women. This is by invitation only and includes encouraging devotions, videos, and a group bible study on anxiety. As a daily interactive resource, response has been outstanding.
In other news, we have been pleased to deliver some feminine hygiene products to House of Hope in Chambersburg, PA. A recovery and support facility for women.
Thank you to all who have contributed products and supplies for this ministry that always includes sharing the Gospel of Christ, not just the products. Our next scheduled trip is planned to The Pregnancy Care Center in Bancroft, ON.
Lydia's Grace is an approved subsidiary of Keystone World Outreach that focuses on sharing the love of Jesus to women in need through the distribution of feminine care products.
Please keep us in prayer as we plan our next ministry trip to central Ontario. The battle wages on against this invisible enemy. Currently the border is closed, as well as the churches we are scheduled to visit with. However, we know the victor and He has pronounced us (and all who believe and call upon the name of the Lord Jesus Christ as personal savior) as His people of war and to be on the front lines to accomplish it!
For we wrestle not against flesh and blood, but against principalities, against powers, against the rulers of the darkness of this world, against spiritual wickedness in high places. (Eph. 6:12)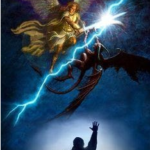 Visit us at www.kwoutreach.org. Our Prayer Letters are now available on-line as well so please feel free to share them with anyone you think might be interested. "Like" us on Facebook too!
Thank you for your continued support through prayer, product, and financial contributions. Please note that donations can also be made online via PayPal from our website. Just click on the PayPal link. We know that we cannot do any of this without the help of God and His people.
Blessings in the name of our Lord and Savior Jesus Christ.